We welcome all who seek a place at God's table
St. Paul's Episcopal Church asks not for blind faith, not for unthinking obedience, but for thoughtful, responsible commitment to a life of love. We find unity in shared practice, not in forced agreement. We don't have all the answers and welcome all questions.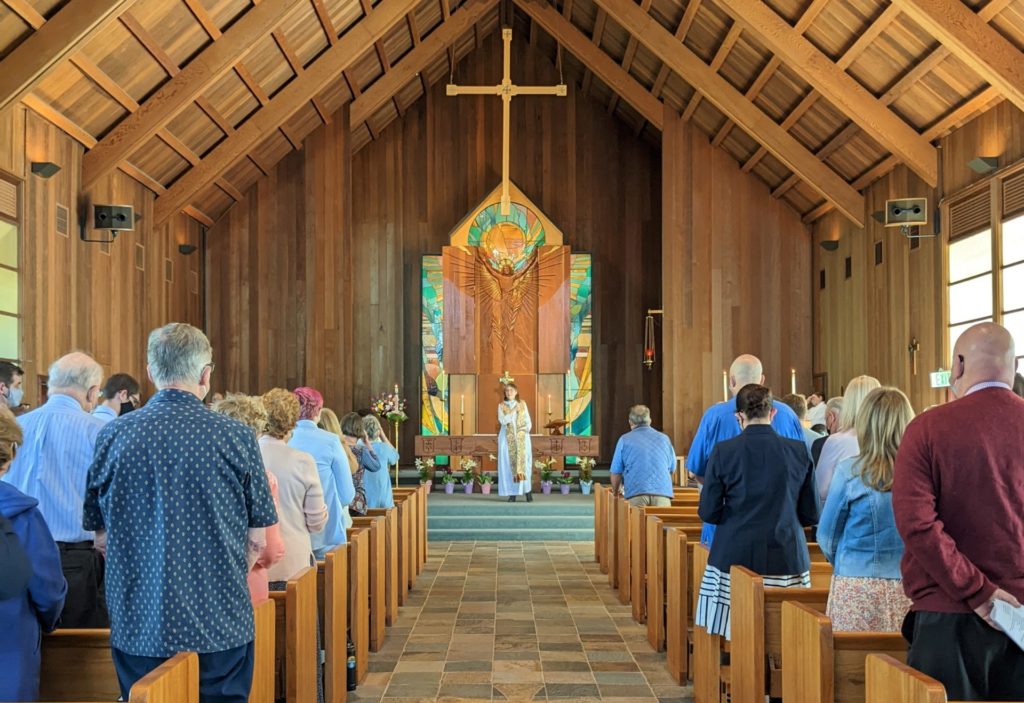 Living Faith
We are a place of love and hope, not fear and condemnation, an open and affirming Christian church. In the tradition of Jesus, faith is a journey, not an event or activity; a way of being in the world, not merely a belief statement.
Newsletter
The Epistle newsletter publishes every other month.
Beliefs & Values
We cultivate loving relationships of trust and support.
Deep Roots
We are a beloved community of more than 100 years.
Discover Us
St. Paul's Episcopal Church
1924 Trinity Avenue
Walnut Creek, CA 94596
What do we believe?
As Episcopalians, we believe in a loving, liberating, and life-giving God: Father, Son, and Holy Spirit.
We believe in following the teachings of Jesus Christ, whose life, death, and resurrection saved the world. We have a legacy of inclusion, aspiring to tell and exemplify God's love for every human being. We believe that God loves you – no exceptions.
What is a typical service like?
Every Sunday at the church or chapel entrance, an user will greet you and provide a bulletin to help guide you through the service. We begin with music and an opening hymn, and follow with prayer and readings from the Bible. There is a sermon based on the Bible readings, with time for reflection and prayer. Bread and wine are blessed and shared in the sacrament of Holy Communion, and services conclude with a final hymn.

After the service, we invite everyone to join us in the Parish Hall for coffee and light refreshments.
Is there a dress code?
At our services, you'll see a range of styles from jeans and suits to skirts and shorts. Please wear whatever makes you most comfortable!
What about children?
Little ones are most welcome at St. Paul's! We have a dedicated space for children in the main church. We love kids and expect and understand their energy and joyful noise! We have a special service for young families at 11:00 called Joyful Noise.
Get Involved
The community of St. Paul's offers many rewarding opportunities for volunteers to get involved and make a difference. Join us as we work together to serve each other and the community at large through a wide variety of ministries and committees.
---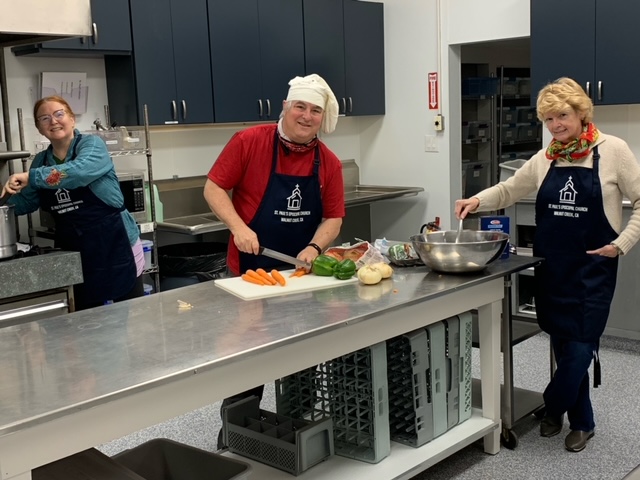 Contact Us Today!
Do you need to chat? Do you have a prayer request?
---