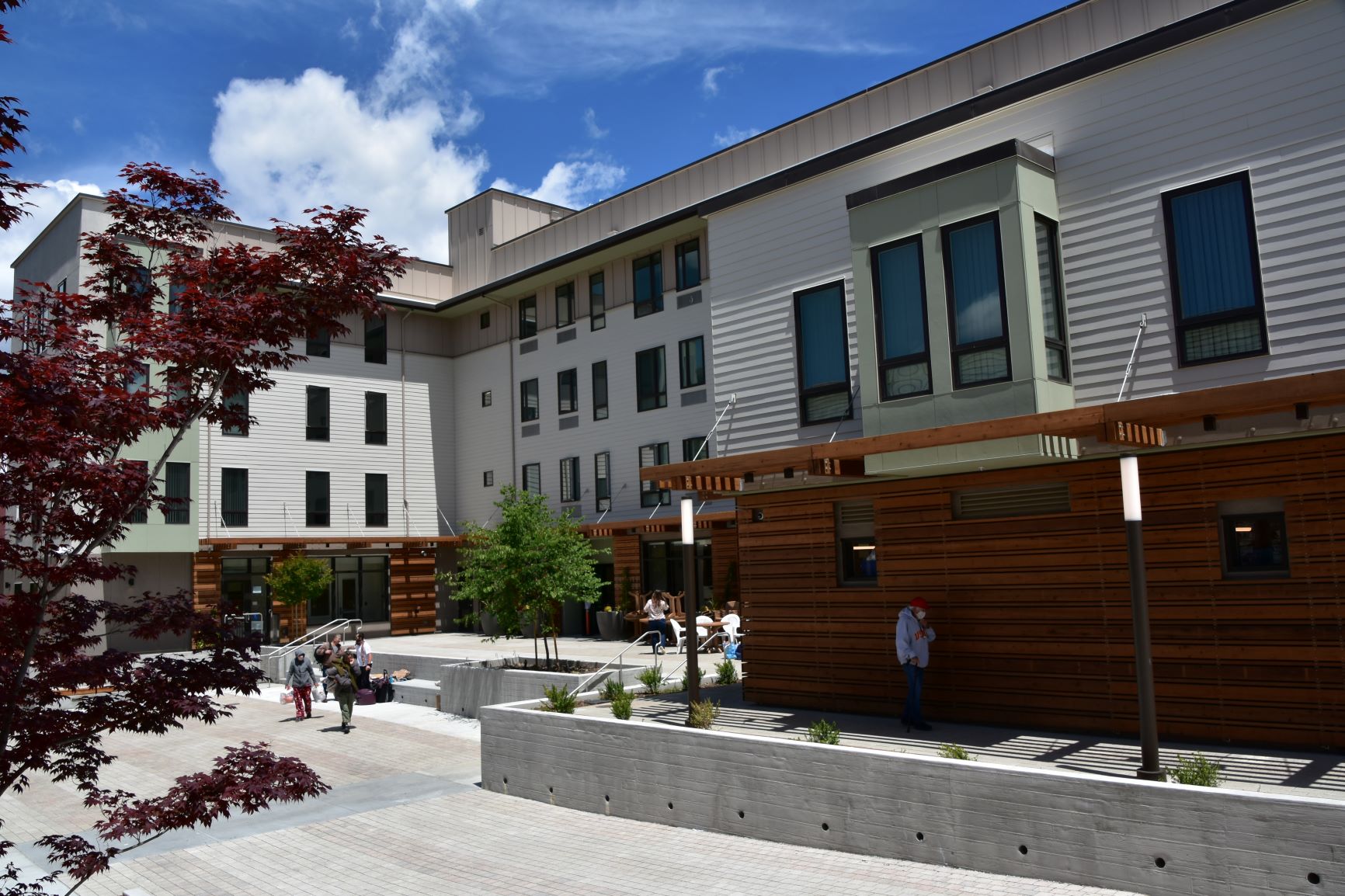 Located in the heart of Walnut Creek at 1880-1888 Trinity Avenue, on the grounds of St. Paul's Episcopal Church, St. Paul's Commons consists of 44 affordable housing apartments that are managed by Resources for Community Development (RCD) and the John Stewart Company. Trinity Center, which serves the homeless and working poor, resides on the ground floor, alongside meeting space that is available for other parish and non-profit community activities.
Developed in partnership with RCD, St. Paul's Commons not only supports the Church's outreach ministries, but was methodically designed to aesthetically fit into and enhance the Church campus as well as the surrounding neighborhood. Even campus signage and courtyard benches were crafted out of repurposed wood from trees that once grew on the lot. St. Paul's Commons is leased by St. Paul's Episcopal Church, which is Walnut Creek's oldest church and dates back almost 140 years.
St. Paul's Commons is a partnership project with St. Paul's Episcopal Church, Resources for Community Development, City of Walnut Creek, Contra Costa County, and Trinity Center. Construction began in May 2018 and the project was completed in May 2020.
The Apartments
The Apartments at St. Paul's Commons are 30 studios and 14 one-bedroom apartments with on-site management and resident services; limited car and bicycle parking; security cameras; and on-site laundry. Eligibility is income-restricted, as are rents, in accordance with the Low-Income Housing Tax Credit program and other funding regulations. The maximum household size is two people for a studio apartment, and three people for a one-bedroom apartment. John Steward Company (JSCo) manages housing. St. Paul's Commons is a non-smoking community.
Trinity Center
Trinity Center is a non-profit, non-residential program serving homeless and working poor adult men and women in Walnut Creek and Central Contra Costa County. Trinity Center is a respite center that provides a safety net of basic human services including food, breakfast and lunch; showers and laundry; mail and telephone access; clothing; referral services; and help with benefit applications. Trinity Center is a safe and welcoming place off the street for people who are homeless and/or experiencing poverty. Trinity Center can be found on the ground floor of the community center. To learn more or help offer support, visit trinitycenterwc.org.